Matrix Safety Systems


Training and Risk Management Specialists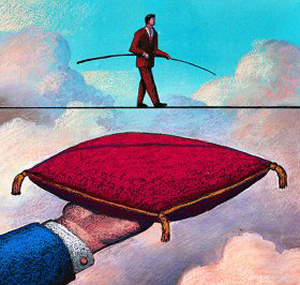 Matrix Safety Systems is a rapidly growing and dynamic Occupational Health and Safety (OHS) Training, Auditing and Risk Management consultancy business. Matrix Safety Systems are based near Nowra on the South Coast NSW and service all areas of New South Wales, and all other States and Territories of Australia.
Matrix Safety Systems enables you to meet your obligations under any State or Territory Occupational Health and Safety Act and associated regulations. Matrix Safety Systems have developed a range of tailored OHS systems (Occupational Health and Safety Management Systems) for various businesses and organisations of all sizes.
Matrix Safety Systems provide a full range of professional training services to assist you and your organisation with its training requirements. Our training Services will empower you and your employees by helping you to meet your legal obligations through Work Cover accredited and specialised tailored training.
Training Courses
OHS Officer Mentoring
Risk Management training for Supervisors and Managers
Contractor OHS Induction / Refresher
Risk Assessment Awareness training
Fully accredited Occupational Health and Safety (OHS) Consultation Course
Matrix Safety Systems training programs have successfully reduced the number and cost of accidents and injuries for many businesses.
Risk Management
Matrix Safety Systems specialise in:
Risk Management Assessment
Risk Management Auditing
Accident Investigation
Customised Safety System Development
Occupational Health and Safety Auditing and Workplace assessment
Occupational Health and Safety Audit Compliance
Safety Culture Development and Improvement
Matrix Safety Systems Money Back Guarantee is offered with confidence and unconditionally for any Consultancy project performed and any product purchased.
To arrange a free consultation today at no obligation, please contact us.


Contact for Matrix Safety Systems
Address : PO Box 901, Nowra NSW 2541
Phone : 13 00 795 554
Fax : 02 4423 7776
Mobile : 0414 704 837 (+61414 704 837)
Business Hours : 8.30am - 5.30pm, Monday to Friday
Email : admin@matrixsafety.com.au
www.matrixsafety.com.au
---
Fill an online enquriy form below:
---
Or, give us a feedback or comment: